Add Relaxation to Your Treatment Experience with Sedation Dentistry
Millions of Americans suffer from dental anxiety. Fear and nervousness can prevent patients from keeping their scheduled dental appointments. In fact, many of those who experience dental anxiety avoid going to the dentist for months or even years. This, of course, can result in the need for more extensive dental work in the future. Sedation dentistry can address these issues by inducing a state of relaxation and calmness. At our Sterling, VA, practice, Dr. E. Richard Hughes provides oral conscious and nitrous oxide sedation options for patients with dental anxiety or who otherwise seek stress-free dental treatments.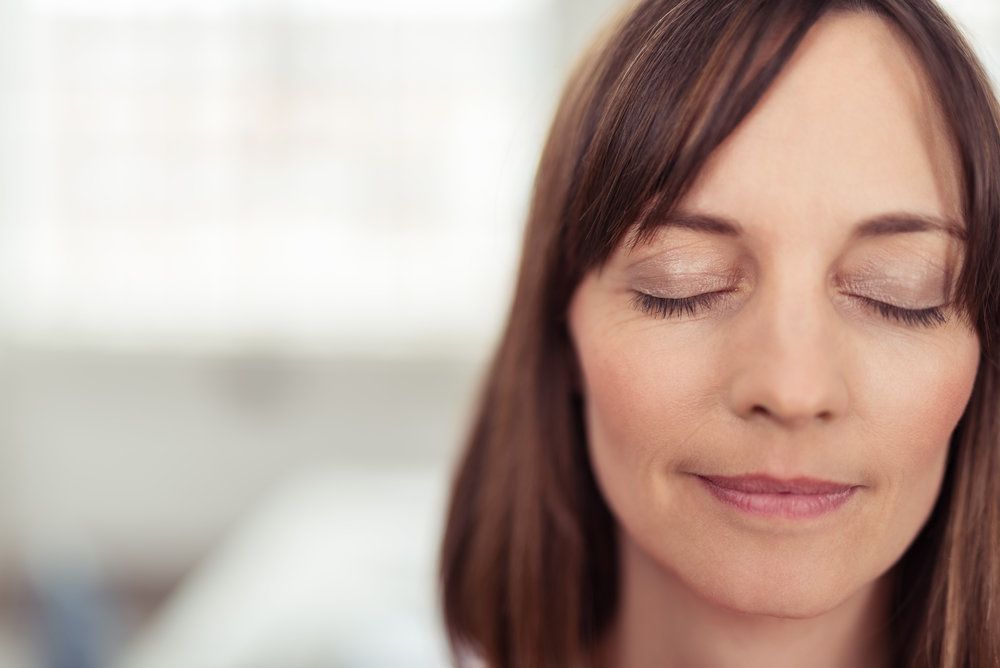 Sedation dentistry can ensure you remain calm and relaxed throughout your treatment.
Who is a Candidate for Sedation Dentistry?
Sedation dentistry is helpful for a number of situations. You may be an excellent candidate for sedation if you:
Have dental fear or anxiety
Are undergoing a lengthy procedure
Have back, neck, or jaw pain
Are undergoing multiple treatments in one comprehensive procedure
Have certain health conditions that affect movement, such as Parkinson's disease or cerebral palsy
Do not respond well to anesthetic
Have a severe gag reflex
Have difficulty holding your mouth open for long periods of time
While sedation is an excellent option for many patients, it is important to understand it is not for everyone. For example, short or simple procedures may not require it. However, to determine your candidacy, Dr. Hughes will talk with you about your options during your initial consultation. Our primary goal is to help every patient enjoy a comfortable, relaxing, and peaceful dental experience.
If you dread going to the dentist or skip your appointments due to anxiety, sedation dentistry may be an option for you.
Types of Sedation
At our practice, Dr. Hughes offers two primary types of sedation:
Nitrous oxide: Commonly called laughing gas, nitrous oxide induces a state of comfort through inhalation. To administer the gas, a small nosepiece will be placed, and you will be asked to breathe in. The effects of nitrous oxide are typically described as warm and relaxing. Many patients describe the sensation of "sinking" into the chair. You may also notice tingling in the fingers and toes. The dosage can be adjusted throughout your procedure based on your individual needs, keeping you at a steady level of comfort. Best of all, patients who undergo nitrous oxide can drive themselves to and from our office. Once the treatment is complete, we will administer pure oxygen for several minutes. This will flush your system and bring you back into a normal state of awareness.
Oral conscious sedation: Patients desiring a stronger level of relaxation can benefit from oral conscious sedation. This method is administered via medications, typically in pill form. Based on your height, weight, medical history, and other factors, Dr. Hughes will give you a prescription tablet that you will take approximately one hour prior to treatment. Patients who are especially nervous may benefit from taking a tablet the night before as well. Although patients can still respond to the doctor or staff if necessary, many people fall asleep during treatment. Because oral conscious sedation affects your memory and your motor skills, you will need to bring a friend or family member along who can drive you to and from your appointment.
Learn More about Sedation Dentistry
If you dread going to the dentist or skip your appointments due to anxiety, sedation dentistry may be an option for you. To find out if sedation can help you enjoy an improved dental experience, schedule a consultation with Dr. Hughes. You can call our office at (703) 444-1152 or contact us online anytime.