Preventive Dentistry: Protect You and Your Family from Oral Health Issues
Proper brushing and flossing, paired with regular dental visits, are the cornerstone of preventive dentistry. During a checkup at his dental practice in Sterling, VA, Dr. E. Richard Hughes will look for tooth decay, as well as signs of gum disease and oral cancer. Contact our friendly staff to schedule your appointment, and help make your smile last a lifetime.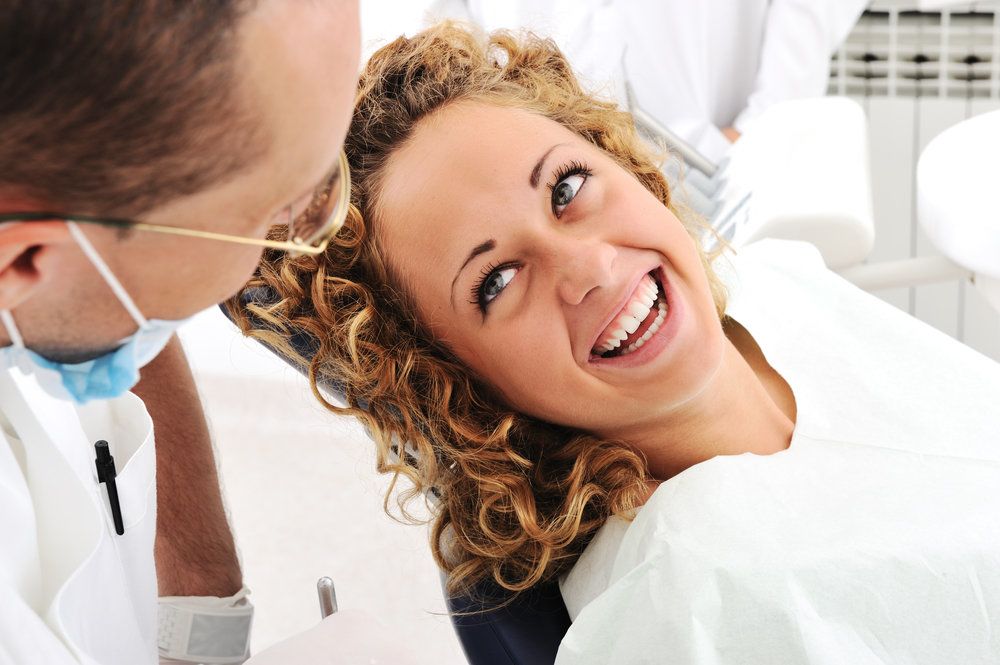 Preventive Dentistry: Your Key to Oral Health
It is recommended that you schedule a dental cleaning and exam every six months. Keeping your mouth clean is the only way to reduce bacteria, which is the underlying cause of tooth decay and gum disease.
Video: Periodontal Treatment
Sterling, VA, dentist Dr. Hughes highlights the connection between periodontal health and general health. He strives to keep patients in an optimal state of health. With timely treatment for gum disease, Dr. Hughes can decrease his patients' risk of developing conditions like heart disease, stroke, Alzheimer's, and more.
A sticky, colorless film called plaque constantly collects on your teeth. When you brush your teeth, the plaque is removed from the visible surfaces of your teeth. However, it is not possible for your toothbrush to reach the bacteria between your teeth (the areas most susceptible to disease and decay).
Regular professional checkups detect problems such as tooth decay, oral cancer, and gingivitis. Gum disease can not only lead to tooth loss, but is also associated with more serious health problems, such as heart disease and diabetes. Fortunately, many oral health problems such as gum disease are treatable when caught early.
What Happens during a Checkup?
A routine checkup is a two-step process that includes an oral exam by Dr. Hughes, and a cleaning by our dental hygienist:
Oral examination: During your oral exam, Dr. Hughes will look for signs of decay, gum disease, and oral cancer. He will also examine your head, neck, and scalp. Dr. Hughes will take all the time necessary to explain any recommended treatments, so that you thoroughly understand your oral health, and can take an active role in your dental care.
Hygienic cleaning: The goal of a hygienic cleaning is to clean your teeth more deeply than you can at home. When the plaque on your teeth hardens, it changes into tartar, which can lead to gum disease. Tartar can only be removed through a professional cleaning, with special tools. The dental hygienist will also remove stains and smooth the surfaces of your teeth by polishing them. These preventive measures make it more difficult for plaque to adhere to the tooth's surface.
We will typically take x-rays during every other visit, to help detect problems such as hidden cavities. Your regular checkup is also an opportunity for Dr. Hughes and your hygienist to explain strategies that you can use at home to improve your dental health. For instance, it may be helpful to learn how to refine your brushing or flossing technique. During your appointment, Dr. Hughes may also notice other problems, such as teeth grinding or alignment issues, which can often be remedied with special mouth guards or other oral appliances.
Technology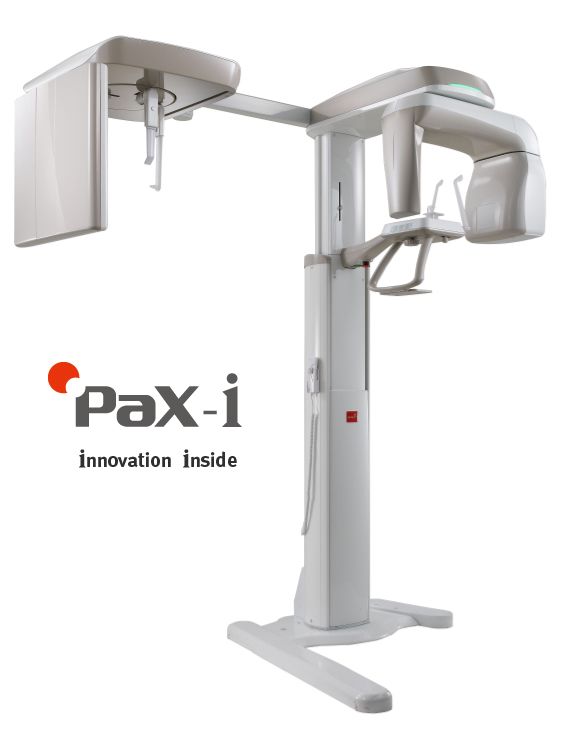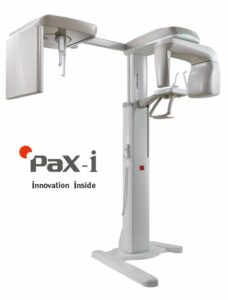 Dr. Hughes employs the most up to date technology in his practice. He uses the VATECH PaX-1 imaging solution for accurate dental diagnosis. PaX-i provides the most precise and high quality panoramic image by combining imaging processing and accumulated experience in dental imaging. This will improve your diagnostic accuracy with increased treatment planning and satisfaction. A clear and sharp panoramic image brings better diagnostics. Advanced details, especially in the anterior and dental roots can be easily viewed with the PaX-i. These consistently high quality images are the new standard of panoramic imaging.
Contact Us Today
Our practice firmly believes in the importance of preventive dentistry. Dr. Hughes wants you and your family to enjoy all the benefits of excellent oral health, in a safe, pleasant, and non-judgmental environment. To schedule your checkup, contact our practice today.