Brighten Your Appearance with Teeth Whitening
A bright, sparkling smile can take years off your appearance. Teeth whitening, available at our Sterling, VA, dental office, is a simple, affordable cosmetic treatment. Dr. Richard Hughes performs in-office and offers take-home whitening, and a combination of the two systems can produce stunning results. Whitening can be performed on its own or add the finishing touch to other cosmetic dentistry procedures.
Dr. Hughes discusses the two types of teeth whitening available at his Sterling, VA, practice: in-office and take-home. He finds the absolute best results incorporate a combination of the two. At-home bleaching can also maintain bright, white results over time.
Candidates
In addition to concerns with yellowed or stained teeth, good candidates for teeth whitening need to have healthy gums. Patients who are going to have porcelain veneers, bonding, or crowns may opt to whiten before restorations are placed, to ensure a brilliant result. In addition, patients often undergo professional teeth whitening following orthodontic treatment.
A simple and affordable cosmetic procedure, whitening can take place in our office or in the comfort of your home.
Our in-office and take-home whitening systems work on extrinsic, or topical, dental stains. This type of discoloration is caused by consuming tobacco, coffee, tea, sodas, red wine, or darkly pigmented foods. When staining is internal, in the case of a damaged nerve, tetracycline stains, or fluorosis, extrinsic whitening is not effective.
Teeth Whitening Procedure
Whitening can take place in our office or in the comfort of your home.
In-office Whitening
Patients who are going to be in a wedding, attend a reunion, or have another important event coming up often opt for our chairside teeth whitening treatment. The in-office treatment takes just a single visit, in most cases, and produces instant results by lightening the enamel eight to 10 shades. For severe stains, Dr. Hughes often recommends in-office bleaching, coupled with take-home treatment, then a final in-office whitening session. He has achieved significant improvements for even the deepest stains with this comprehensive approach.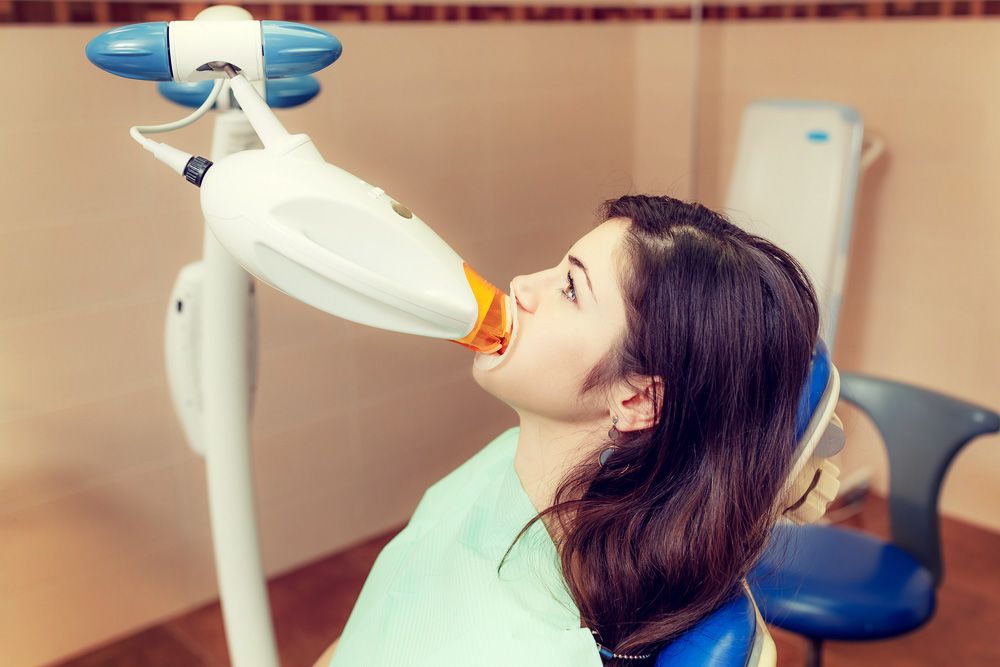 At-home Whitening
If you suffer from sensitivity or are interested in a more affordable option, you might prefer our take-home treatment. The kit comes with professional-strength bleaching gel that is not available outside of a dentist's office. Dr. Hughes will fabricate custom-fitted trays to hold the whitening gel snugly against your teeth. Wear the trays as instructed, for the time specified per day or night, over seven to 14 days for optimal results. Many of our patients wear their trays in the evening after dinner, while reading or watching television. Others prefer to whiten their teeth on the commute to work or school. With a professional, at-home teeth-whitening kit, you can set your own treatment schedule.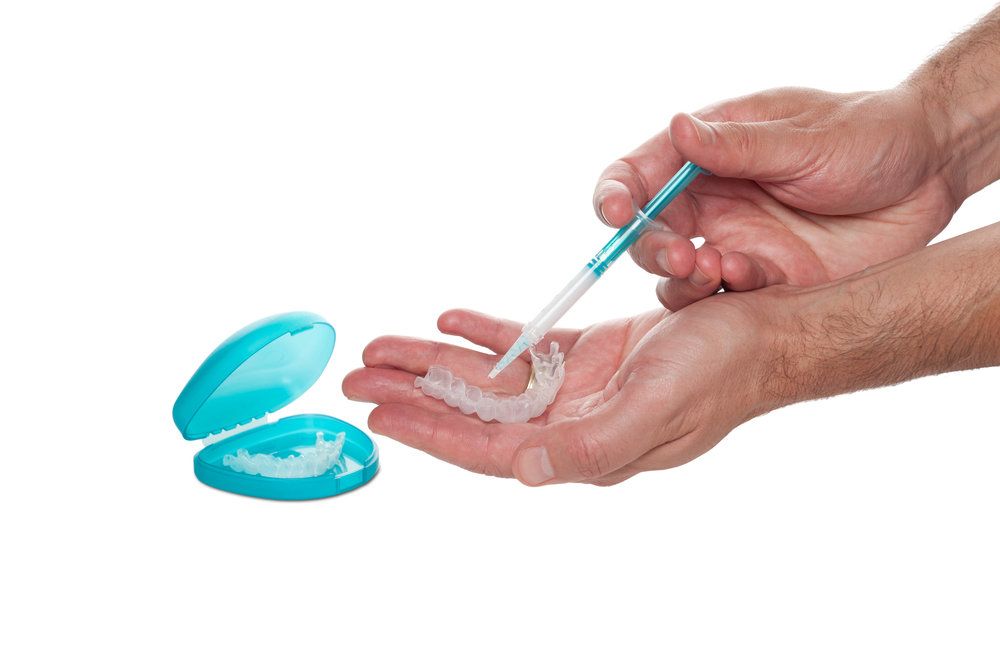 Addressing Intrinsic Staining
For intrinsic stains that will not lighten with topical teeth whitening agents, Dr. Hughes may recommend porcelain veneers, cosmetic bonding, or dental crowns. These cosmetic solutions actually conceal the teeth, so darkened enamel will no longer show when you smile. Instead, a natural-looking, custom-shaded restoration will make your smile look sensational.
Schedule Your Whitening Visit
Whether you need instant results or have had no success with over-the-counter whitening products, we can help. Contact our practice today to schedule your appointment with Dr. Hughes, and you could be enjoying a brighter smile in no time.